WR Anthony Miller – 2018 NFL Draft Superstar
Every year there's a player or two that seemingly flys under the radar yet putts up huge numbers in the NFL. Whether it's Kareem Hunt, Dak Prescott, or Richard Sherman, there is always a player in every draft class that leaves scouts, GM's, and fans scratching their heads wondering, "why didn't I know about that guy"?
That guy this year is Memphis wide receiver, Anthony Miller. Anthony Miller isn't a big guy, and he doesn't have blazing speed so he probably won't catch your eye as much as the 6'5″ guy or 4.29 40 yard dash guys will, but his play on the field is remarkable.
At just 5-foot-11, 190 pounds, Miller has glue like hands and runs extremely impressive routes for a small school receiver. Miller's first big game of the year was televised live, when the Memphis Tigers beat the UCLA Bruins in prime-time football. In the victory, he put up amazing numbers, catching 9 balls for 185 yards and 2 touchdowns. As impressive as that game was, he outdid himself just last weekend against the UConn Huskies. Against the Huskies, Miller hauled in 15 (FIFTEEN!!!) receptions for 224 (TWO-HUNDRED-TWENTY-FOUR!!!) yards and 4 touchdowns. Stats are deceiving so let me show you a little of his game.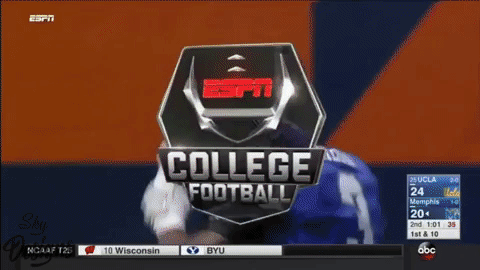 Look how he uses his head/eyes to fake the inside post route. Such a savvy route runner. Also that catch? Are you serious?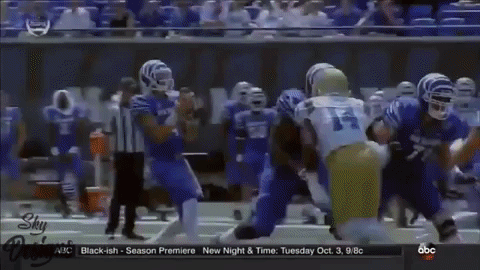 Next play from scrimmage. Beats the corner on the fly route and tracks the ball nicely for an easy six points.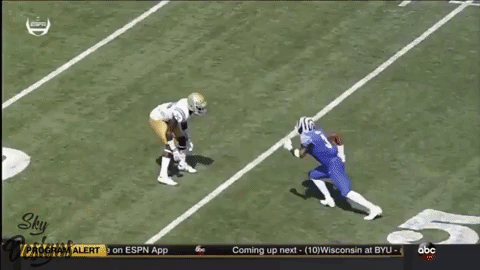 Again, what a pretty route, great adjustment on the bad pass, ability to make the first guy miss, and then get an extra 15-20 yards with his legs. The total package. Let's take a look at a few plays from the Connecticut game.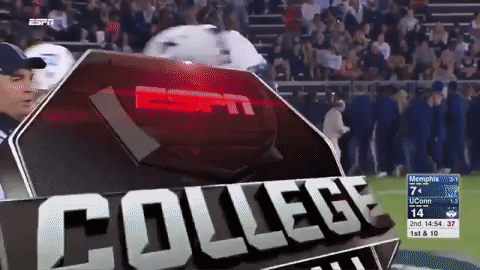 Look familiar?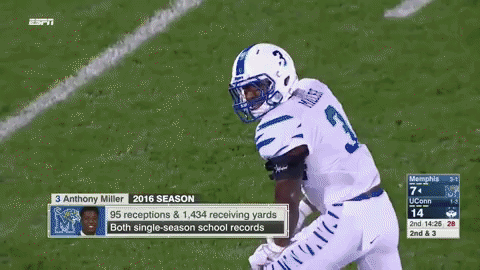 He can really be impossible to defend sometimes. This is just unguardable.
Again, just not sure how you can defend this. With is speed and ability to high point the football he is one of the most talented receivers in the Nation.
As you see from our film breakdown, Anthony Miller is an electric player. He can do damage from the slot or as an outside receiver. He can outrun just about anyone, and can also make the contested catches. His route running is already very polished and he has little in his game he needs to clean up.
Anthony Miller, isn't in the same discussion as Calvin Ridley, James Washington, and Courtland Sutton, but he certainly needs to be. He is without a doubt a top five wide receiver so far in this years wide receiver rankings.
Got a Lot to Say From RVA – Follow me on Twitter- @connorx147